KGNU and CFCZ's Annual Mardi Gras Dance w/ Curley Taylor & Zydeco Trouble

KGNU Community Radio and Colorado Friends of Cajun and Zydeco Music and Dance celebrate Mardi Gras with an evening of revelry, music, dancing, and a costume contest on Saturday, March 4th. Curley Taylor & Zydeco Trouble (curleytaylor.com) strike up at 8. Zydeco dance lesson at 7 and doors 6:30 P.M. The Avalon Ballroom in Boulder will be alive at our annual Mardi Gras celebration.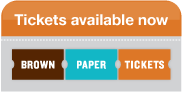 Avalon Ballroom, this Sat, starting at 6:30 PM

Phone Shifts during the Spring Membership Drive

Sign up to help during the Spring Membership Drive, March 8th-19th. This is a fun time to chat with our fans and supporters. KGNU can do it with YOUR help. Grab a friend and select a shift.

Sign up here:
More info, phone shift times and a helpful instructional video are here.
Thank you!

Resistance Radio Calendar

Airing Mondays, Resistance Radio announces upcoming events and happenings in the community that are activist and community related. For the full calendar, click here.

KGNU is (back) in Fort Collins!

KGNU has a new FM translator at 98.7 FM in LaPorte, covering the Fort Collins area. Tune in, turn on!

A story about our expansion appears in the Fort Collins Coloradoan.

Donate Your Old Car to Support KGNU

Donating your vehicle to KGNU is an easy way to support community radio. Avoid the hassle of selling it yourself, get a tax deduction and help KGNU!

Call toll-free 844-KGNU-CAR (844-546-8227), and we'll take care of the rest, running or not.

KGNU seeks a Denver Underwriting/Ad Sales Representative

KGNU seeks a motivated individual to sell underwriting/on-air sponsorship in Denver. The individual will be responsible for selling on-air and website underwriting for KGNU in Denver and surrounding suburbs. Additional billing, scheduling, and recording responsibilities included. Underwriter will be responsible for coordinating the voicing of and scheduling of underwriting spots for airing.

The application deadline is Tuesday, February 28th. Click here for the full job description and application instructions.

Don't Throw Away Your Cell Phones!

The Wireless Alliance recycles cell phones. You can drop off your cell phone at KGNU or you can request a recycle box for your workplace. Partial proceeds from donated cell phones will benefit KGNU.

Sustainer of Local Radio (SOLR)

Automatic transfers from your bank to ours is the most economical way to support KGNU, so we have incentives. We automatically entered you into all KGNU drawings. Enjoy free shipping on thank-you gifts. Plus, try your luck on monthly concert ticket drawings for SOLR members only. No credit card fees, no expiration dates, fewer mailings - it is greener and cheaper. Become a Sustainer of Local Radio, or SOLR member who supports community radio monthly. click here to download the form. or click on our donation button.

Are you experiencing issues with KGNU's signal?

If you are having any difficulty receiving KGNU's signal, over the air or online, please let us know using this form.

We are constantly trying to improve our signals and coverage, and any information you can provide will greatly assist us.

All Spotlight items
On Now

Business Daily

The daily drama of money and work from the BBC
Coming Up

Today from 6:50 AM to 7:00 AM

The story of our times told by the people who were there

Today from 7:00 AM to 8:00 AM

Award Winning News Magazine Show

Today from 8:00 AM to 8:35 AM

Coverage of Local and Regional Public Affairs and News

Today from 8:35 AM to 9:00 AM

In-depth Discussions on Local News Issues.

Today from 9:00 AM to 9:30 AM

Media Analysis and Critique

Today from 9:30 AM to 12:06 PM

Diverse and eclectic sounds, on the mellow side.

Today from 12:06 PM to 3:00 PM

Diverse and eclectic sounds on the more adventurous side.

Today from 3:00 PM to 3:30 PM

Locally Produced News and Public Affairs Talk Show

Today from 3:30 PM to 4:00 PM

The Shortwave Report is a weekly 30 minute review of news stories recorded from a shortwave radio.

Today from 4:00 PM to 5:00 PM

Weekly discussions with the political activist, author, lecturer and attorney

Today from 5:00 PM to 6:00 PM

Daily News Show with Stories and Perspectives from Around the World

Today from 6:00 PM to 6:30 PM

Host: Leo Gruip-Ruiz And Marge Taniwaki

News About Latin America and the Caribbean

Today from 6:30 PM to 7:00 PM

Host: Angela Palermo

Objectivity, the Media and Being Trans in the Age of Trump

Today from 7:00 PM to 8:00 PM

Contemporary and vintage Opera recordings.

Today from 8:00 PM to 10:00 PM

Classical music

Today from 10:00 PM to 12:00 AM

Modern composition & Avant Garde music

Tonight from 12:00 AM to 3:00 AM

Late night freeform radio

Tomorrow from 3:00 AM to 5:30 AM

The proving ground for new talent

Tomorrow from 5:30 AM to 6:00 AM

A community-based news show founded by former staff members of Pacifica's WBAI in New York

Tomorrow from 6:00 AM to 6:30 AM

The world's Newsroom brings you global events as they happen

Tomorrow from 6:30 AM to 6:50 AM

The daily drama of money and work from the BBC