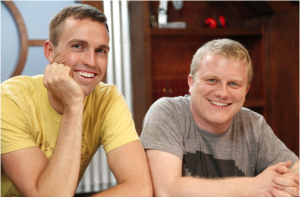 "The Four Day Work Week" with Ryan Carson and Anna Coote, Plus Bill Eggers' Solution Revolution. Consider yourselves all, henceforth, liberated from long hours at work.
We explore the four day work week with Treehouse's Ryan Carson, see recent ThinkProgress article, and with policymaker Anna Coote from the New Economics Foundation, a significant proponent of the movement.
Then we talk to Bill Eggers about The Solution Revolution and how new economic/business methodologies are taking small steps en masse to minimize large problems.
Podcast: Play in new window | Download