Gary Ferguson's new book is Land on Fire: The New Reality of Wildfire in the West. The award-winning nature writer brings to life the extraordinary efforts of those responsible for fighting wildfires, and explains how nature reacts in the aftermath of flames. Ferguson joined us for a live edition of the radio bookclub on Thursday June 22nd at 9am.
play_arrow

Radio Bookclub: Gary Ferguson and "Land on Fire" kgnu
The conversation with Gary Ferguson continues in our After Hours edition.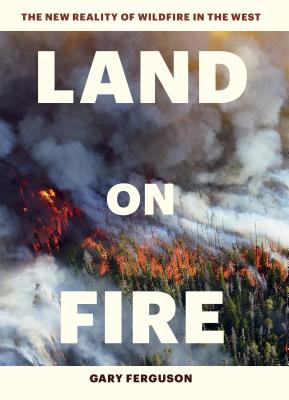 The radio bookclub is a collaboration between KGNU and the Boulder Bookstore and every month we select a book to inspire listeners to read along together. The author will then join us in-studio for a discussion.
The July 2017 selection is Quiet Until the Thaw, the latest novel by Alexandra Fuller. The best-selling memoirist will join us at the bookclub on Thursday July 27th at 9am. Alexandra Fuller will speak about and sign her new book, on Wednesday, June 28th at 7:00pm at Boulder Public Library's Canyon Theater.
Subscribe to our Radio Book Club Series on iTunes to get new editions and special additional web-only features automatically.
play_arrow

Radio Bookclub: Gary Ferguson and "Land on Fire" kgnu
Podcast: Play in new window | Download