Most parents with school-aged children can tell you, getting their kids into sports can get expensive. On average across the US, if your kid wants to play soccer it costs about $1200 a year according to a recent report from the Aspen Institute. In places like Boulder County, with pay-to-play clubs and leagues, that price tag is even higher.
A lack of affordable access has created sharp disparities nationwide between who gets to play sports and who gets left on the sidelines.
Victor Vela, a lifelong Longmont resident and youth football coach founded Longmont Latinx Voices (LLV) in 2019 to help close this gap for underprivileged youth in the St. Vrain School District. Through scholarships and stipends, LLV helps kids access education, sign up for extracurricular activities, and take part in the civic process.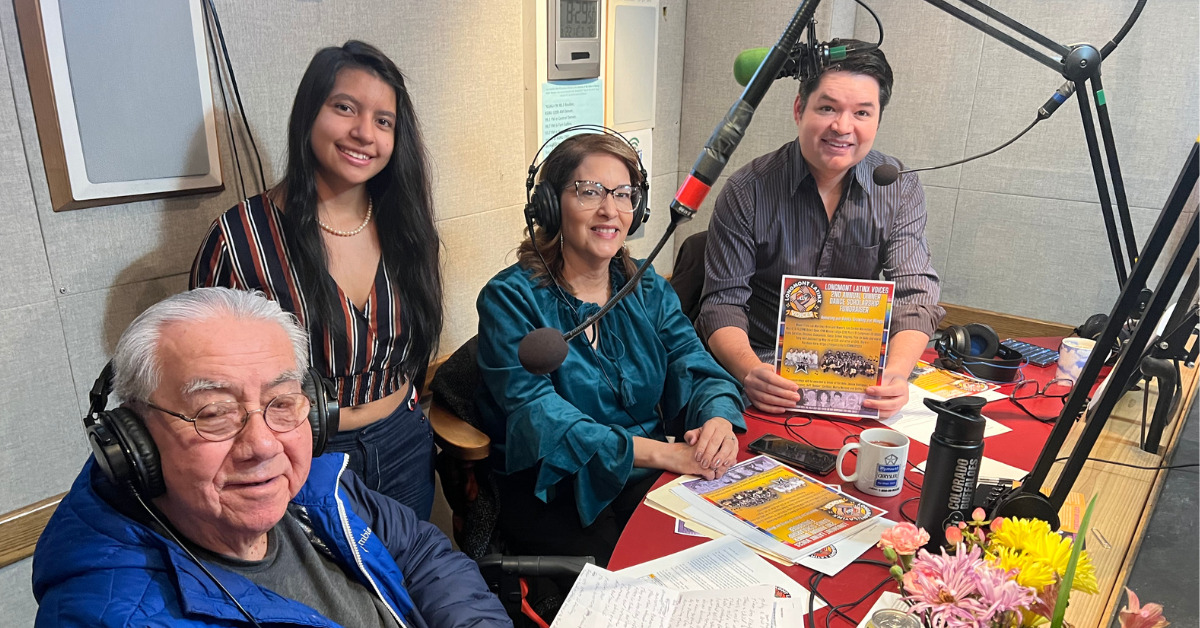 LLV is hosting a fundraiser dinner and dance on May 13, 2023, at the Longmont Moose Lodge. They will also host a softball tournament on June 15 and a golf tournament on July 13.
KGNU's Juanita Hurtado and Shannon Young spoke with Vela along with lifetime Longmont residents and LLV members, Ray Rodriguez, and Kim Agado.
Listen:
play_arrow

Longmont Latinx Voices Is Trying To Make Playing Sports Less Expensive For Kids In Longmont Alexis Kenyon