El Centro Amistad women's summit, known as Cumbre de Mujeres, this year opened with a youth summit or Cumbre Juvenil with 175 middle and high school students to explore their identities, empower themselves and offer an altar as an ofrenda for today's number 16th women's summit.
KGNU's Rossana Longo-Better spoke with Elena Aranda, founder of the El Centro Amistad and will Israel Alvarado, Ellos coordinator, about the highlights of these gathering organized by Maya Sol Dansie who said to the Daily Camera that it was tricky to navigate poverty and racism while growing up in Boulder's wealthy community.
The youth Spanish-speakers students occupied CU Boulder to learn from local latino activists but the learning will continue for their parents with a lineup of amazing latina speakers activists from the community.
Listen:
play_arrow

Latinx Youth Summit Opens XVI Cumbre de Mujeres At CU Boulder Rossana Longo-Better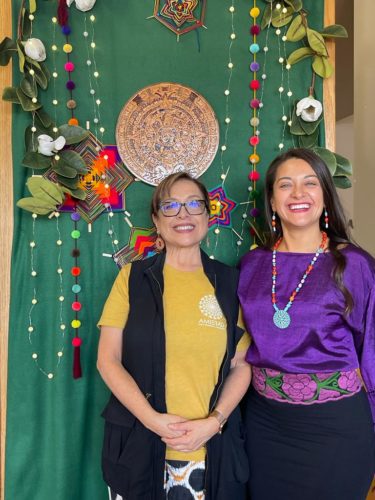 play_arrow

Latinx Youth Summit Opens XVI Cumbre de Mujeres At CU Boulder Rossana Longo-Better
Podcast: Play in new window | Download