A series of massive earthquakes tore through a region along Turkey's shared border with Syria in February of this year. The largest of them occurred on February 6th. It was the second most powerful earthquake in Turkey's recorded history. The earthquakes killed nearly 60 thousand people and displaced millions.
Many of the affected families were already displaced by the Syrian civil war.
A group of Colorado musicians with ties to the region are doing their part to assist with the rebuilding effort. Joining me in the studio is Egemen Kesikli, a composer and performer who is originally from Turkey but who currently teaches music theory and musicology at Colorado State University and is the director of CU Boulder SoundWorks at CU Boulder.
Get tickets to the concert here.
play_arrow

Lafayette Concert to Benefit Victims of Earthquakes Along Turkish/Syrian Border Shannon Young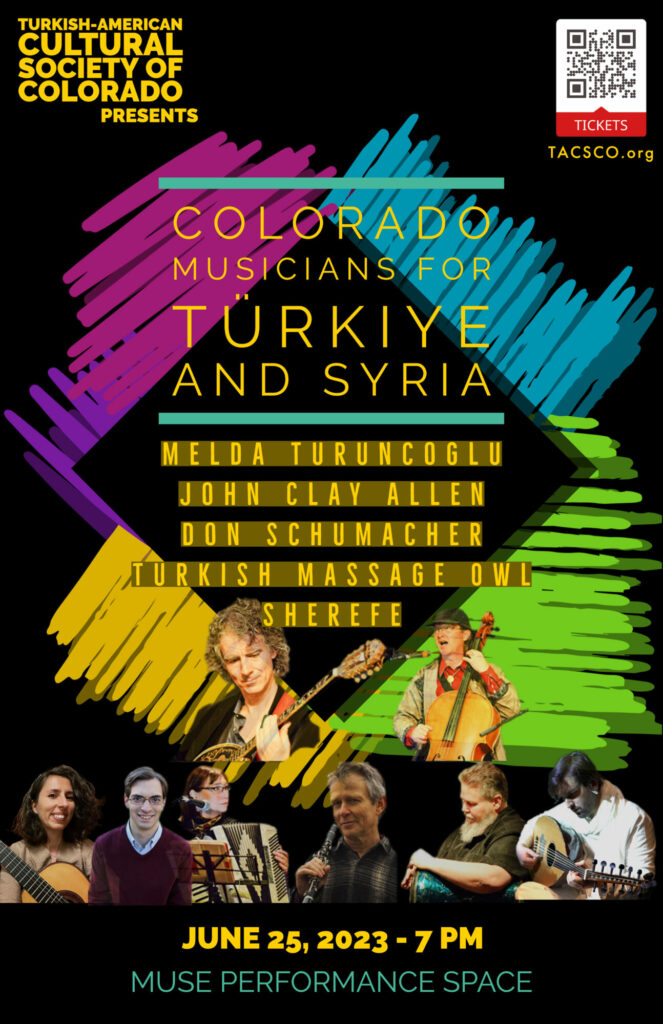 play_arrow

Lafayette Concert to Benefit Victims of Earthquakes Along Turkish/Syrian Border Shannon Young
Podcast: Play in new window | Download