Image via Briscoe Center for American History, Austin, Texas Weatherby Gallery
From KGNU's Archives to the Air, Part 2
Produced by John Kelin and Alexis Kenyon from KGNU Archival Audio. Co-hosted by Benita Lee.
On this second episode of From the Archives to the Air, we hear from two sixties icons, Ken Kesey and Abbie Hoffman. 
Listen: 
play_arrow

Ken Kesey and Abbie Hoffman Would Have Hated To Say They Told You So: Part 2 of From KGNU's Archives to the Air Alexis Kenyon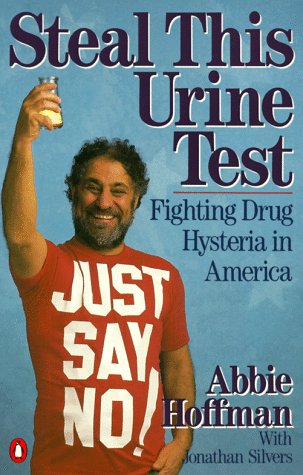 Hoffman released 'Steal This Urine Test" in 1987. This controversial book prophetically speaks about the "war on drugs" as a civil rights issue. In this 1988 interview with KGNU, Hoffman, who was trained as a clinical psychologist at UC Berkeley under Abraham Maslow, points out a central problem with the Reagans' "just say no" campaign: "So, 'just say no' to addicts is like saying, 'just cheer up' to a chronic depressive. I mean, it has no meaning at all."
Hoffman told KGNU that the war on drugs program was a hoax.
"You get the impression that the government actually cares about drug abuse, which it doesn't. Over the past four years, it's taken money away from drug treatment programs."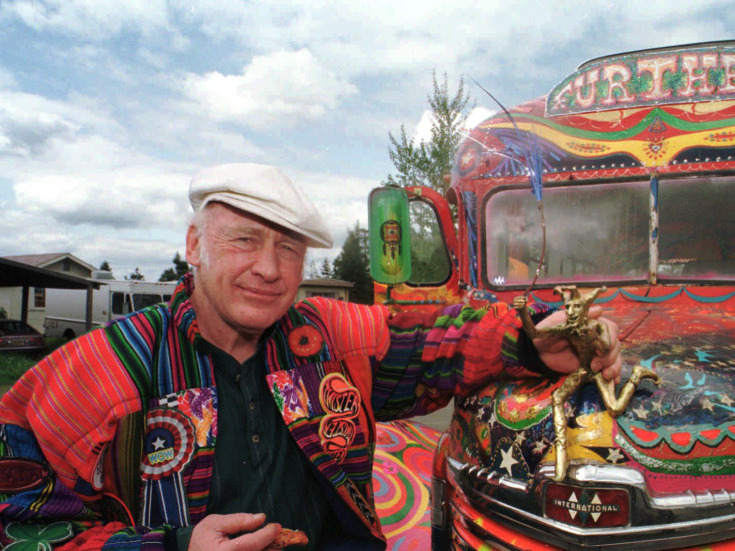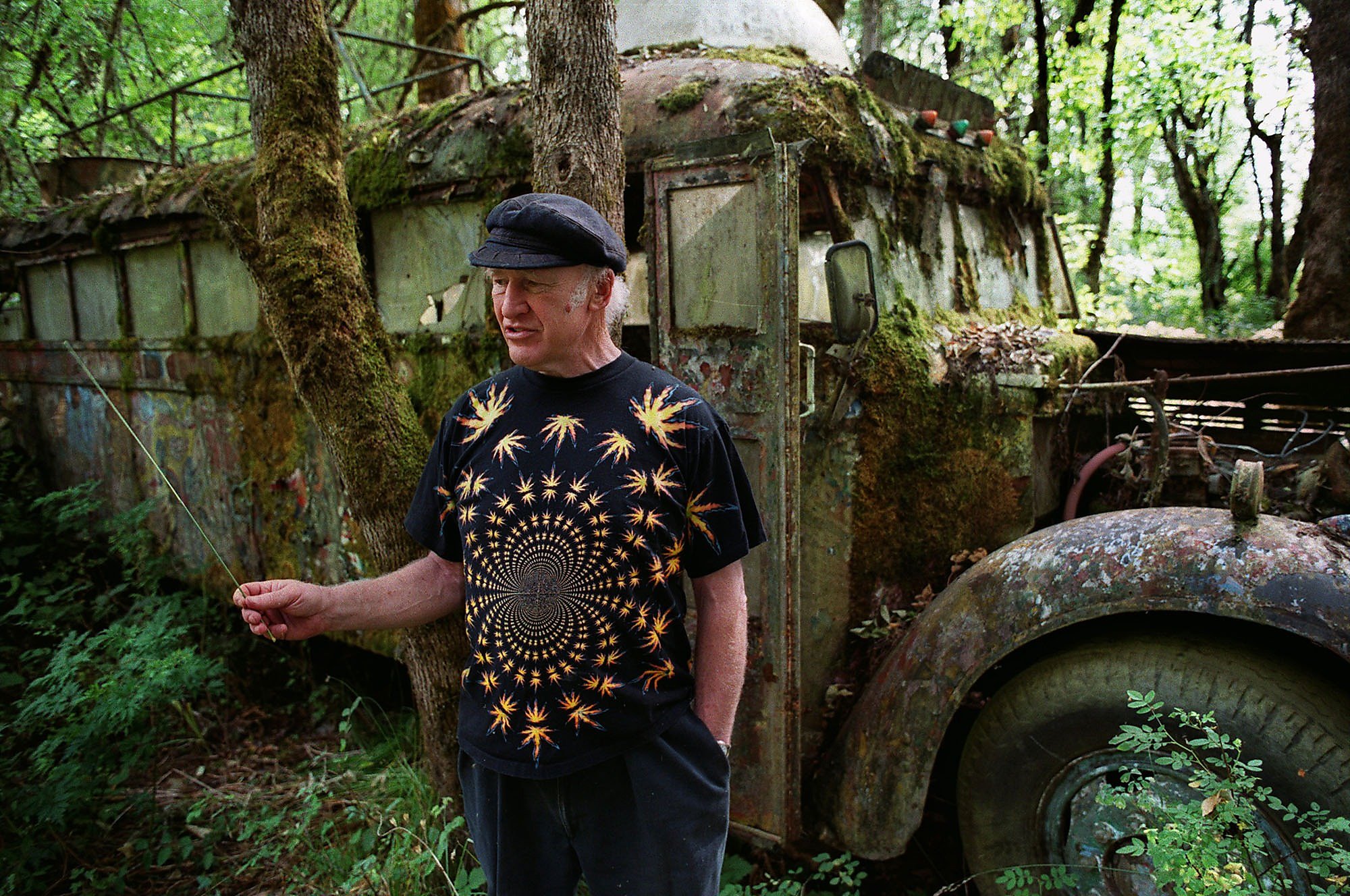 In a 1987 interview, Kesey told KGNU, "The first time a caveman reaches out and hands another caveman a bone instead of hitting him over the head with it, that's a revolutionary act."
play_arrow

Ken Kesey and Abbie Hoffman Would Have Hated To Say They Told You So: Part 2 of From KGNU's Archives to the Air Alexis Kenyon
Podcast: Play in new window | Download