D.H. Peligro, Jello Biafra.RIP IT UP, ISSUE 73, 1 AUGUST 1983, PAGE 16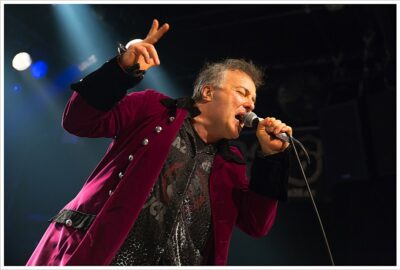 This fourth and final episode of From The Archives to the Air features two interviews. We hear from Jello Biafra, a native of Boulder ("Born, raised, and escaped!" he says), and the late poet Amiri Baraka.
Jello Biafra was a founding member of the Dead Kennedys, a leading punk band of the 1970s and 1980s.
He remains a well-known social critic and political activist, whose recorded monologues have been released on his Alternative Tentacles record label. His better-known monologues include an account of his run for mayor of San Francisco in 1979 (he lost) and his battles against censorship. The latter stems, in part, from his trial (he won) for allegedly distributing harmful material to minors, due to a poster inserted into the Dead Kennedy's album, Frankenchrist. The saga of this trial, and of Jello's later meeting with the prosecutor, is recounted in a segment of This American Life called "Know Your Enemy."
This archival interview is from Jello Biafra's visit to Boulder and KGNU in January 1999.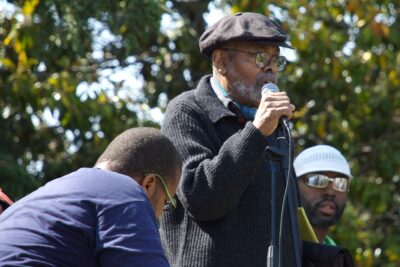 The second half of this episode is our archival interview with the late Amiri Baraka, which dates back to 1992. He was teaching at Naropa when he sat down for an interview with KGNU's Marty Durlin.
Over his long writing career, Baraka produced poetry, fiction, and music criticism. He was also a playwright. Not by coincidence, our interview begins and ends with the music of Max Roach, one of Baraka's favorites, and with whom he sometimes collaborated.
In addition to Naropa, Amiri Baraka taught at the University at Buffalo and Stony Brook University. He was a recipient of the PEN/Beyond Margins Award in 2008 for Tales of the Out and the Gone.
Listen:
play_arrow

Wake Up and Smell the Noise: Archival Interviews with Jello Biafra and Amiri Baraka Alexis Kenyon
Produced by John Kelin and Alexis Kenyon from KGNU Archival Audio. Co-hosted by Benita Lee.
play_arrow

Wake Up and Smell the Noise: Archival Interviews with Jello Biafra and Amiri Baraka Alexis Kenyon
Podcast: Play in new window | Download