Plans are in the works to open an arts academy for under-served youth in Northeast Denver.
The Radical Arts Academy will launch in 2024 and it will start with first and second grade and keep on growing every year. They are pioneering the idea of Arts-Based Learning, which means they will let students use art as a model to apply math, science, and diverse projects to motivate their academic growth.
KGNU's Rossana Longo-Better spoke with one of the school's co-founders, Pink Hawks band leader Mario Yuzo Nieto. 
play_arrow

RAAD Aims To Provide Arts Based Learning To Under-Served Youth In Northeast Denver Rossana Longo-Better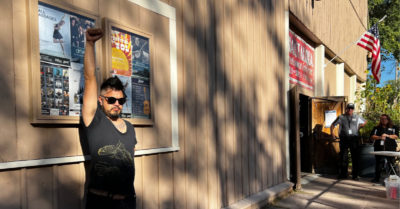 Complete Interview:
play_arrow

RAAD Aims To Provide Arts Based Learning To Under-Served Youth In Northeast Denver Rossana Longo-Better
play_arrow

RAAD Aims To Provide Arts Based Learning To Under-Served Youth In Northeast Denver Rossana Longo-Better
Podcast: Play in new window | Download