On this week's Labor Exchange we have a conversation with Stephanie Chrisley and Kris Kloster , registered nurses at Longmont United Hospital and National Nurses United members about their efforts to address concerns around staffing shortages and working conditions.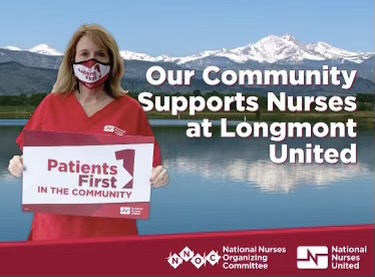 We finish the show with a speech from Kayla Anderson (pictured above), a paramedic supporting an effort to grant collective bargaining rights to public workers in Colorado. She spoke at the 2/10/22 Rally for Public Workers at the Colorado State Capitol in Denver.
play_arrow

Labor Exchange: Longmont nurses seeking union face delay; Public workers call for collective bargaining KGNU
The Labor Exchange airs at 6pm every other Monday, alternating with La Lucha Sigue.
play_arrow

Labor Exchange: Longmont nurses seeking union face delay; Public workers call for collective bargaining KGNU
Podcast: Play in new window | Download