Aaron Massey is a dedicated community leader, student and education advocate and is the Senior Director of the Generational Schools Network. As Senior Director his mission has been to continue to elevate the education experience for all students and families, specifically students and families of color.
Aaron has been a member of the Denver Community for two years relocating to Colorado from East St. Louis, IL in 2021. During his time in East St. Louis and in Denver, he has been dedicated to serving both communities in a variety of capacities including high school principal, founding principal, community organizer and as a math teacher. 
As a first-generation college student, Aaron earned his undergraduate degree in Sociology from Illinois Wesleyan University, he also earned Master's in Urban Education Policy from Brown University, and he is currently studying to earn his doctorate in education leadership and policy at Vanderbilt University.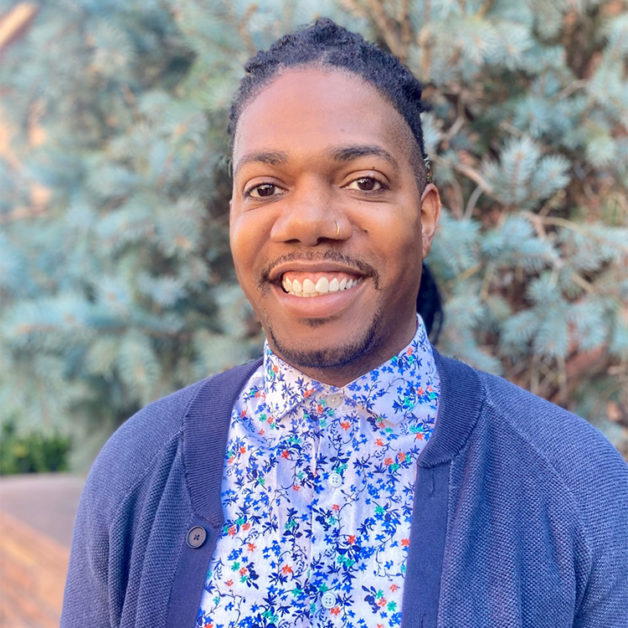 He is passionate about transforming communities to become thriving and sustainable urban ecosystems. He has applied his determination to share his personal and professional experience to lead, design, evaluate, and innovate transformative education solutions. 
Aaron sits down with Tish Beauford on " A Public Affair" in a April 27th 2023 interview to discuss General Schools Network and their collaborative project with JES-CO Justice Engaged Students of Colorado to create Justice Engaged Student Bill of Rights to synchronize the network of communication between educational, governmental and community partners to create and establish a system of support to provide safe path of re-entry for youths that have been displaced from their educational journey due to incarceration and juvenile detention to help them earn their high school diploma and graduate high school in order to further their life and their education.  
play_arrow

Generation Schools Network – JES-CO Tish Beauford
To find out more information about General Schools Network please visit:
https://www.generationschools.org
https://www.justiceengagedstudents.org
play_arrow

Generation Schools Network – JES-CO Tish Beauford
Podcast: Play in new window | Download