Special coverage of Inauguration Day protests

On Friday Jan 20th and Saturday Jan. 21st, KGNU will preempt our regular programming for coverage of protests of the inauguration, as well as the Million Women Marches taking place in Washington, D.C., and around the nation.

Tune in for special reports from Democracy Now! and KGNU from 6 AM-1 PM on Friday, and from 9 AM-1 PM on Saturday.

KGNU's Bi-Annual Arugula Buffet Dinner- Reggae Remix with DJ Mahka

Join KGNU for our Bi-Annual Arugula Buffet Dinner- Reggae Remix with DJ Mahka on Thursday, January 26th. Our Winter Arugula event will feature a new buffet style format that showcases Chef Alec's brand new, more accessible menu.

The dinner will be served at Arugula's sister restaurant, Tangerine.

Click Info above for the full menu and ticketing information.

Tangerine Restaurant, Jan 26, starting at 6:30 PM

Winter Bike to Work Day

As part of Winter Bike To Work Week, Jan. 23-29, KGNU will host a breakfast station for Bike to Work Day on Wednesday Jan. 25th. From 7 to 9:30 that morning, we will offer coffee from Ozo Coffee, muffins, juice, homemade fruit crisps and more at 4700 Walnut Street.

KGNU Boulder Studios, this Wed, starting at 7:00 AM

KGNU is (back) in Fort Collins!

KGNU has a new FM translator at 98.7 FM in LaPorte, covering the Fort Collins area. Tune in, turn on!

A story about our expansion appears in the Fort Collins Coloradoan.

New KGNU Stream Player and Mobile App

You may have noticed a new player when clicking the Listen link (above left). This player, developed by Radio Rethink, is mobile-friendly - click here for a quick tutorial on how to add a link to the player to your device's home screen.

Community Advisory Board meeting

KGNU invites all listeners to the next meeting of our Community Advisory Board (CAB) on Thursday January 26th at 4 PM in the Community Space at our Boulder studio.

KGNU Boulder Studios, Jan 26, starting at 4:00 PM

KGNU and CFCZ's Annual Mardi Gras Dance w/ Curley Taylor & Zydeco Trouble

KGNU Community Radio and Colorado Friends of Cajun and Zydeco Music and Dance (CFCZ) celebrate Mardi Gras with an evening of revelry, music and dancing with Curley Taylor & Zydeco Trouble (curleytaylor.com) on Saturday, March 4, 2017. A zydeco dance lesson starts at 7:00 P.M.; music at 8:00 P.M, and doors are at 6:30 P.M. The Avalon Ballroom's dance floor will be vibrating and shaking with enthusiasm at this annual Mardi Gras event.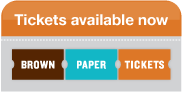 Avalon Ballroom, Mar 04, starting at 6:30 PM

Don't Throw Away Your Cell Phones!

The Wireless Alliance recycles cell phones. You can drop off your cell phone at KGNU or you can request a recycle box for your workplace. Partial proceeds from donated cell phones will benefit KGNU.

Donate Your Old Car to Support KGNU

Donating your vehicle to KGNU is an easy way to support community radio. Avoid the hassle of selling it yourself, get a tax deduction and help KGNU!

Call toll-free 844-KGNU-CAR (844-546-8227), and we'll take care of the rest, running or not.

Sustainer of Local Radio (SOLR)

Automatic transfers from your bank to ours is the most economical way to support KGNU, so we have incentives. We automatically entered you into all KGNU drawings. Enjoy free shipping on thank-you gifts. Plus, try your luck on monthly concert ticket drawings for SOLR members only. No credit card fees, no expiration dates, fewer mailings - it is greener and cheaper. Become a Sustainer of Local Radio, or SOLR member who supports community radio monthly. click here to download the form. or click on our donation button.

Are you experiencing issues with KGNU's signal?

If you are having any difficulty receiving KGNU's signal, over the air or online, please let us know using this form.

We are constantly trying to improve our signals and coverage, and any information you can provide will greatly assist us.

All Spotlight items
Coming Up

Today from 1:00 PM to 3:00 PM

Diverse and eclectic sounds on the more adventurous side.

Today from 3:00 PM to 3:30 PM

Host: Veronica Straight-Lingo

Locally Produced Interviews Featuring the Visual & Performing Arts

Today from 3:30 PM to 4:00 PM

A Daily Half-hour Progressive U.S. Radio Newscast Owned and Managed by News Reporters

Today from 4:00 PM to 5:00 PM

Tavis Smiley welcomes a variety of guests to be part of a high-energy exchange of views, information, and insight.

Today from 5:00 PM to 6:00 PM

Daily News Show with Stories and Perspectives from Around the World

Today from 6:00 PM to 9:00 PM

Host: Greg Schultz

Blues from vintage and contemporary recordings.

Today from 9:00 PM to 11:00 PM

Classic Funk & Soul.

Today from 11:00 PM to 12:00 AM

Classic Punk & Other Junk.

Tonight from 12:00 AM to 3:00 AM

Late night freeform radio

Tomorrow from 3:00 AM to 6:00 AM

The proving ground for new talent

Tomorrow from 6:00 AM to 9:00 AM

Classic Country and New Music Steeped in That Tradition.

Tomorrow from 9:00 AM to 1:00 PM

Host: Maeve Conran

Special Coverage from KGNU and Democracy Now of the Womens' Marches in Denver and Washington DC